Reading Time:
7
minutes
I have spent more than 20 years photographing wildlife in the African bush. Here are 7 of the most frequently asked questions I get:
Is wildlife photography a good career?
How much do wildlife photographers earn?
How do I sell my wildlife photos?
What kind of wildlife photos sell?
Do wildlife photographers edit their photos?
What skills do wildlife photographers need?
What are the best wildlife photography competitions?
Monetizing wildlife Images
Is Wildlife Photography a good Career?
The simple answer to this is no other than for the very few.
This is one of the most frequently asked questions. It is usually asked by someone who is seeking to make a career out of wildlife and nature photography and sees it as a great way to see the world, work outdoors and, of course, take photographs of exotic wildlife and get paid for it.
The truth is that many of us wildlife photographers are what could be called semi-professionals. This means that most of us pay our own way and then look to monetise the images we have captured.
Let's look at how you become:
a proficient amateur wildlife photographer and then
a professional or semi-professional career wildlife photographer.
Amateur Wildlife photography
Some very fortunate individuals may have developed an interest in wildlife photography as a career having been on an African Safari.
It is more likely though that they would have visited a deer park, animal conservation center or even a zoo, and developed a desire to do wildlife photography as a career after that. 
Wildlife photography is hard. It becomes immediately apparent that photographing animals, particularly moving ones, demands a certain level of skill and performance – not only from the photographer but also from his or her equipment.
My advice would be to post on forums that have other like minded individuals willing to comment on and critique your images. This is the only way to learn. Collecting 'likes' on Instagram or Vero doesn't help your development in my opinion.
Another way to monitor your progress as a wildlife photographer is to enter competitions. Try and find smaller competitions initially as they are the ones that are most likely to give you feedback. Most competitions don't do this, particularly the large, national and international competitions. Try and find a local competition in your county or state.
Once you become proficient you can then look for ways to make some money from your passion.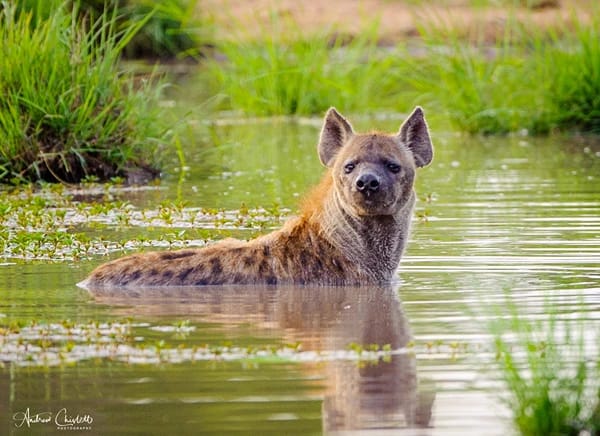 Career Professional Wildlife Photography
So what is a professional? A professional is defined as a person engaged in a specified activity as a main paid occupation rather than as a pastime. Anyone that is fulfilling a service or providing a product for money needs to first have a market.
This is where the problem lies with wildlife photography. Everyone with a mobile phone is both a photographer and a videographer. Stock libraries are awash with literally millions of wildlife images that are sold for cents, not dollars. 
It has been my experience that people develop an interest in wildlife photography as a career when they go on a trip to a destination that has wildlife as its primary focus.
Most amateur or 'hobbyist' wildlife photographers start by upgrading their gear, getting some tuition from an expert and starting to post on wildlife photography forums.
I have yet to meet a wildlife photographer that started on their photography career by buying an expensive camera and a tele-photo lens.
The highest earning wildlife stock photographers have literally tens of thousands of images in stock libraries that have been amassed during their career, spanning decades rather than years.
There are of course those fortunate few that work full time in the field for National Geographic or the Discovery Channel but only the very best succeed.
Part time and Semi-professional
I classify myself as a semi-professional wildlife photographer. Only some of my income comes from wildlife photography and it has taken me many many years to reach the level of proficiency required to sell any of my work.
Wildlife photography demands a lot of time and expense. Very few can make a full time living from it. I generate income from print sales, stock sales and this website.
My advice would be to spend a few years getting together a professional looking wildlife portfolio and then test the market. This could be by taking a stall at a local market and selling a few prints. 
Try and avoid exposing yourself to any kind of environment that may kill your own confidence in your ability. Trust in your process and practice, practice, practice.
How much do Wildlife photographers earn?
The only average earnings information I can find on professional wildlife photographers is on ZipRecruiter.
This site says that career wildlife photographers earn an average salary of $40,676, which is approximately $19.56 per hour.
This figure is however misleading as the genre wildlife photography mistakenly includes salary and  earnings data from the following sub- genres:
Nature Photography

Environmental Photography

Landscape Photography

Underwater Photography
The table below shows the average earnings across many other genres of photography in respect of career professional photographers.
The information is supplied by the US Bureau of Labour Statistics.
How do I sell my Wildlife photos?
It stands to reason that once you have built up a portfolio of beautiful wildlife images that you would want to reap some benefit from all of the time and expenses you have incurred.
Here are three ideas of how you can monetise your wildlife photography.
Stock libraries collect millions of images from around the world, index them and then sell them on your behalf via their online platforms.
Royalties earned vary however, please note that this is a very long term game. Individual images sold will invariably earn you 25c or less.
Here are links to three of the biggest stock photography sites.
Selling wildlife photography prints online is another way to make money from your wildlife photography.
You can either set up your own e-commerce site or use an online gallery platform hosted by a third party. They handle everything including printing and posting. Your earnings will vary depending on the agreement you reach with the platform operators.
I use Pic-time and you can follow the link to my print gallery here.
Have you ever wanted to see your photo on a coffee mug or pillow case?
Fine Art America is the world's largest art marketplace and print-on-demand technology company. You name it, they will print on it.
They have a similar business model to Pic-Time except they have an almost endless choice of products for customers to choose from.
You can check them out here.
What kind of Wildlife Photos Sell?
One of the hardest things for any photographer to do is to stand back and take a look at their work through the critical eye of a potential customer. 
You need to understand buyers intent before deciding which of your images you will try and sell, and how you will try and sell them.
A documentary image has value to stock libraries and these images will illustrate what an animal looks like, perhaps an example of it's behaviours, and what environment it lives in. This would include action shots like a cheetah chasing an antelope or a baboon grooming its baby etc etc.
Decorative images are images that someone would hang on the wall in their home. These are the ones that you would try and sell as prints. Choose images that would fit most tastes and colour schemes and think about what an interior designer is likely to recommend to their clients.
Wildlife prints that you are selling as art do not need to conform to all the so called rules of photography. Consider monotone or two complementary colours as the main palette.
Take a look at the two images below – which one would you hang on your wall?
Do wildlife photographers edit their photos?
The simple answer to this is yes they do. The extent of the editing is determined by the intended end use of the image.
If you are entering a wildlife photograph into a competition then there are strict rules as to the extent of editing allowed. Many competitions require submission of the RAW file (the straight out of camera unedited file) along with your edited photo.
When you are editing your photographs with the intention of posting them on social media or printing them then the amount of editing undertaken is entirely up to you.
I disclose when I have cloned an image or replaced a background, and classify these as digital art rather than a wildlife photograph.
What skills do wildlife photographers need?
I try and avoid the word skills when talking about photography. 
You do need certain attributes to become proficient in wildlife photography and here are some of them. You will need:
knowledge of basic fundamentals of photography
good powers of observation
patience
the ability to travel
a love of nature and the outdoors
Resources for aspiring Professional Wildlife Photographers
What are the best Wildlife Photography Competitions?
The level of commitment required – both financial and time – makes wildlife photography a difficult career choice for many.
Fortunately for us though, there are ways to generate at least some income from our passion and I encourage readers to keep pushing their wildlife photography skills by getting out there as often as possible and practice, practice, practice!