Reading Time:
6
minutes
Malaria remains the scourge of Africa. In 2020, an estimated 627,000 people died of malaria—most were young children in sub-Saharan Africa. 
Most Safari destinations in Africa are malaria zones and it is important that educated decisions are made at the planning stage of your Safari if you wish to avoid malaria zones completely.
Fortunately some of the Big Five Game Reserves in South Africa are malaria free and this article gives information on 7 of the best malaria free Safari destinations in South Africa.
Is South Africa Malaria Free?
South Africa is not totally malaria free and transmission is known to occur in the north eastern parts of South Africa, including areas of the greater Kruger National Park.
As can be seen on the above map, malaria is rife in sub-Saharan Africa and the only territories that have no known recorded transmissions of malaria on the continent are large parts of South Africa and most of north Africa.
When comparing South Africa to the rest of southern and eastern Africa, South Africa is considered very low risk.
The only neighbouring country that records lower incidences of malaria is Eswatini (previously known as Swaziland).
We cannot however ignore the fact that the Kruger National Park is classified as a malaria risk zone and relevant precautions should be taken when visiting the Park to avoid contracting the disease.
How is the incidence of Malaria measured?
Incidence of malaria is the number of new cases of malaria in a year per 1,000 population at risk.
The table below compares the incidence of malaria in popular African safari destinations.
| Country Name | 1000/pop - 2020 |
| --- | --- |
| Congo, Dem. Rep. | 324 |
| Mozambique | 320 |
| Rwanda | 231 |
| Malawi | 228 |
| Zambia | 187 |
| Madagascar | 133 |
| Tanzania | 120 |
| Zimbabwe | 99 |
| Kenya | 51 |
| Namibia | 10 |
| Botswana | 1 |
| South Africa | 1 |
Which Safari Destinations in South Africa are Malaria Free?
Addo Elephant Park – Eastern Cape Province
Shamwari Game Reserve – Eastern Cape Province
Madikwe Game Reserve – North West Province
Pilansberg National Park – North West Province
Tswalu Kalahari Private Game Reserve – Northern Cape Province 
Marakele National Park – Limpopo Province
Inverdoorn Private Game Reserve – Western Cape Province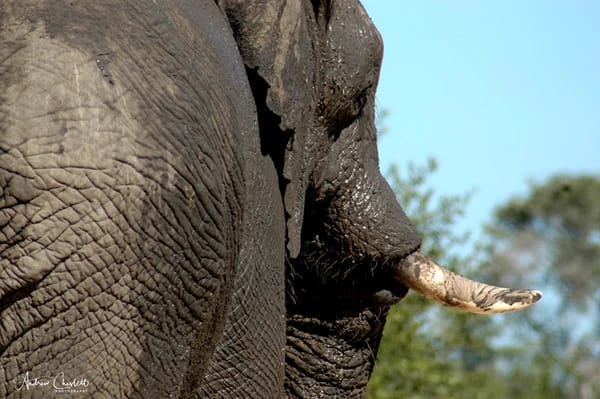 The Addo Elephant National Park is a malaria free 125 000 hectare, Big Five game reserve that is home to over 500 elephant. The park also has many other types of general game, including the very elusive caracal.
Situated only 90 minutes drive from Port Elizabeth, Addo Elephant National Park is an ideal addition to any trip to the Eastern Cape and Garden Route areas, particularly for those that want the full South African Safari experience but prefer a malaria free destination.
There are a number of lodges to choose from in Addo and they range from super luxury to more affordable budget options. There are budget friendly lodges just outside of the park and these are definitely worth investigating.
If money is no object then I recommend Gorah Elephant Camp, a luxury tented camp that has 11 suites accommodating a total of only 22 guests. This will set you back USD 600 per person per night.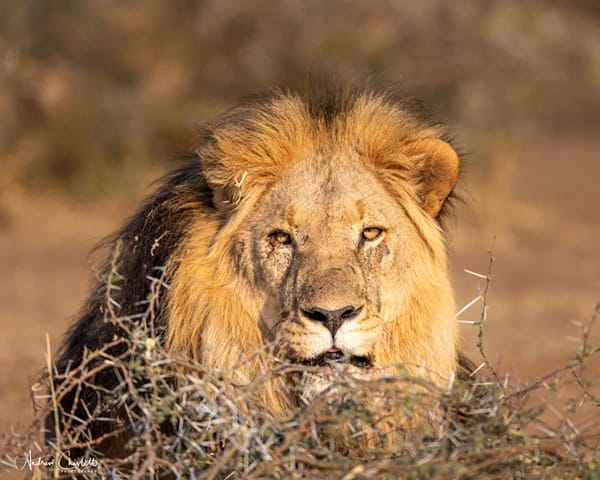 Shamwari is situated 75 km (47 miles) from Port Elizabeth and is a multi award winning, 25 000 hectare malaria free Safari destination.
Shamwari is a Big Five Game Reserve that also has nearly 300 different species of birds and the largest concentration of general game per hectare in South Africa's southern and eastern Cape.
There are 7 different luxury lodges to choose from on the reserve but please note that many of them do not accommodate young children.
A great family option in this malaria free reserve is Riverdene Family Safari Lodge, which has a swimming pool with a shallow area ideal for small children, a supervised Kids Club and a Kids Adventure Centre.
Riverdene Family Safari Lodge will cost you around USD 850 per night.
Situated in South Africa's north western province, Madikwe is a 76 000 hectare malaria free Big Five Game reserve adjacent to the Botswana border. It is the fifth largest privately operated game reserve in South Africa and one of its most popular Safari destinations.
Famous for its packs of endangered wild dogs, Madikwe is only 4 hours drive from Johannesburg and 2 hours drive from Sun City resort. There are 5 entrance gates into Madikwe, the closest one to Johannesburg being Abjaterskop Gate and the closest one to Sun City being Motledi Gate. 
Madikwe has more than 20 lodges to choose from ranging in price and levels of luxury but most of them are five star and are priced accordingly. My recommendation is Rhulani Safari Lodge which will cost you a reasonable USD 500 per person per night.
The closest Big Five, malaria free game reserve to Johannesburg is the Pilansberg National Park. The Pilansberg is the fourth largest park in South Africa at 50 000 hectares (500 sq/km) and is situated in an ancient volcanic crater.
Pilanesberg National Park is placed between the dryness of the Kalahari and the wet Lowveld vegetation. Only 3 hours drive from Johannesburg, the Pilansberg has nearly all of the animal species native to southern Africa including wild dog, honey badgers, tsessebe and more than 350 bird species.
There is a privately operated 2 000 hectare concession in the north-western part of the Pilansberg called Black Rhino Reserve. Of the lodges situated here my recommendation is Tambuti Private Lodge.
A luxury suite in Tambuti Private lodge costs around USD 450 per person per night inclusive of all meals, local drinks and game viewing activities.
Tswalu Kalahari Private Game Reserve
If it is a super luxury, malaria free South African Safari experience you are looking for, then you need look no further than Tswalu Kalahari Private Game Reserve.
Situated in the remote southern Kalahari, the 110 000 hectare (1 100 sq/km) Tswalu is South Africa's biggest privately protected wildlife reserve.  With accomodation for only 40 guests this reserve has the lowest ratio of guests per hectare in South Africa.
People are drawn to this area due to the large number of rare and endangered species  to be found in the Kalahari such as Kalahari black-maned lions, brown hyena, desert black rhino, ground pangolin, aardwolf, aardvark and the bat-eared fox. 
Prices are bespoke depending on your requirements and the cost is only in reach for the affluent few.
Marakele, meaning 'place of sanctuary', is a 67 000 hectare national park 250 km's north west of Johannesburg. Situated in the malaria free Waterberg region of South Africa, Marakele National Park is home to many species of general game as well as predators such as leopard, lion and brown hyena.
This park is famous for having the largest population of Cape griffon vultures in the world and is dissected by the Matlabas River. In addition to the national park owned accommodation of tented camps, there is a private luxury lodge in Marakele called Marataba Safari Lodge.
Marataba has 15 canvas and stone tented luxury suites as well as a swimming pool. Activities provided at the lodge include game drives, bush safari walks and bird watching. Accommodation here starts at USD 800 per person per night.
Inverdoorn Private Game Reserve
Inverdoorn is a 10 000 hectare, malaria free, Big Five private game reserve situated 3 hours drive from Cape Town in the Ceres Karoo region.
Famous for its cheetah conservation project, Inverdoorn is an ideal addition to a holiday in Cape Town due to its easy accessibility. The reserve has many other animal species including zebras, hippos, giraffes, wildebeest, and springbok.
Accommodation on the reserve is a mixture of suites and chalets and there is also a wellness spa available to guests. A simple, but fully equipped chalet for two will cost USD 250 per person per night. Children 4 – 11 years pay 50% of the sharing rate.
South Africa is an obvious choice for people looking for a malaria-free Safari experience.
Do your research in advance and always consult your health professional or Doctor before departing on your Safari holiday.