Reading Time:
6
minutes
A self drive in the Kruger can seem daunting for the newcomer so here are the top 11 game viewing tips.
The Kruger Park is huge (as big as Wales in the UK) and the maps can seem confusing. Also, what guarantee do you have that you will see any animals? How do you get to see lions and other predators?
11 Best Game Viewing Tips
Drive at the right time of day
Animals are most active in the hours just after dawn and just before sunset.
This is particularly true in the summer months of November to February when the heat rises to 100 deg f in some parts of the park.
Leave your lodge or camp as soon as the gate opens.
You will not only be likely to see animals, but you may also get to avoid the traffic jams that invariably form around sightings in the Kruger.
My advice is that you return to your camp before 11 am for a rest. You can then go out for a second drive at around 3 pm when the heat of the day is starting to subside.
Search in the right areas
What you see in the Kruger varies depending on what time of year you go as well as where in the Park you are visiting.
Many species in the park have a particular preference as to their habitat and will stay close to this area their whole lives.
Klipspringers for example only live in rocky areas with outcrops of boulders and cliffs. You will not therefore find them in open grassy areas.
Cheetah prefer open areas where they can see for a long distance and also have free space to chase prey in.
You are unlikely to find a cheetah in a riverine forest area or an area thick with mopani bush.
Do your research - recommended reading
If you know what to look for where, and at what time of year, you are much more likely to be successful.
Do your research before leaving home on the area of the park that you are visiting. Get familiar with it's geology, vegetation and usual animal types to be found there.
An excellent source of information on the Kruger National Park is a book called Kruger Self Drive and the link will take you to the publishers' website.
The more knowledgeable you become on the Kruger, the less likely you are to get disappointed when things don't go as expected.
Kruger Self Drive has information on routes, camps, best roads as well as detailed maps.
Nothing on earth can survive without water. The water holes, dams and rivers in the Kruger Park are great places to spot animals and birds.
During the dry season (April to September) most of the animals will look for water once a day.
As there will be few sources of water other than the dams and rivers, you have a good chance of seeing lots of game if you park near a water source for a couple of hours.
The park has closed many of the man made reservoirs previously present in the park and this increases your chances of seeing animals as the water sources are fewer.
During the rainy season many of the animals are able to find water in puddles, rock crevices and in plants so the sightings at the main water sources are not as prolific as in the dry season.
You will however still see some of the larger mammals coming down to drink and bathe irrespective of the season and these include elephant, buffalo and (if you are very lucky) white and black rhino.
Keep your eyes on the tree canopy as you are driving along. 
Look deep into the branches and see if you can spot the silhouette of a Verreaux's eagle owl, a resting martial eagle or perhaps even a leopard.
It is advisable to keep your eyes on the road if you are driving so allocate searching the trees to one of your passengers!
The other recommendation I have is to park in a lay bye along a river bank and search the trees with binoculars on both sides of the river.
You will often see fish eagles close to the river beds and you may also be lucky enough to see smaller predators like genets sleeping away the daylight hours in the branches.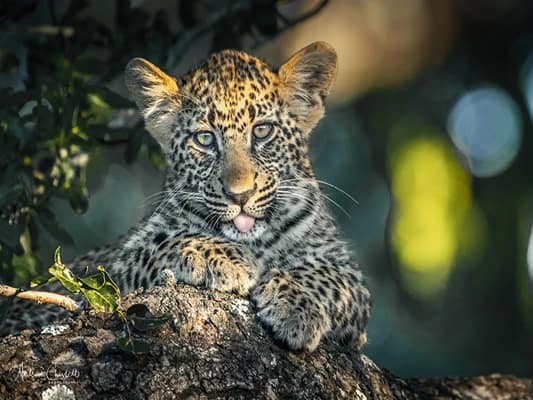 Experienced visitors to the Kruger park have learned to recognize the presence of predators by the alarm calls of other animals.
The animals that are very vocal when a lion or leopard is in the vicinity are baboons, kudus and impala.
Giraffe are also great predator spotters. They can see very far from their great height and stop dead still and stare when they see a predator.
Giraffe very seldom stand motionless so this behavior is a very firm indicator that a predator is nearby.
Check the sightings board
There are sightings boards in each of the Kruger Park rest camps. Visitors mark theri sightings for the day on theses boards using colour coded small magnets.
I would not plan my route on these boards but they are useful for finding out whether there is a pack of wild dog in the area, or perhaps a pride of lions who may stick around for a few days.
Please note that you are not allowed to post sightings of rhino on these boards – for obvious reasons.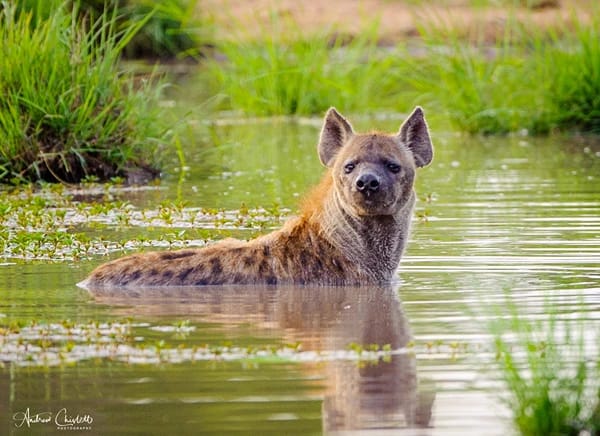 The best source of information about sightings in the Kruger is other visitors.
People have sometimes stopped me on a drive to explain to me where they have just seen a lion and I have done the same in the past.
This would be the most up to date information you could get as opposed to the sightings boards which are often out of date.
Engage with other visitors if you have stopped at a camp for breakfast or talk to your neighbors in the campsite when you get back in the evening.
There is of course a risk of the entire campsite tearing off to the same location at the same time.
You will need to weigh this up with the type of animal spotted, and whether you are prepared to maneuver around other drivers to get a glimpse of the animal.
I like driving on the gravel roads in the Kruger as opposed to the main tarred roads.
This is not because you see more game on the back roads as this is untrue. I like to get away from the crowds as there are usually fewer vehicles on these roads.
The day tripper game vehicles that infest the park (particularly on weekends) generally stick to the main routes between camps and it is definitely worth staying out of their way.
The cliche 'all things come to he who waits' could have been made with the Kruger Park in mind.
One of the best ways to see game in the Kruger is to sit in one spot for hours on end.
This doesn't sound very interesting and you are still not guaranteed of seeing anything but you should at least try this on one of your drives.
Find yourself a dam or a river and park there in the shade.
Switch your engine off, open the windows and keep your eyes and ears open.
You may be surprised at what turns up!
If all else fails, remember that the camps have many birds and animals that call the camp sites home.
Many of them have bush buck, nyala, warthog and squirrels as residents.
Birds also like hanging around the camps and you can even spot exotic birds like the turaco (purple lourie) flitting from tree to tree.
Some camps are famous for their residents. Tamboti Tented camp has a resident honey badger that empties all of the dustbins each night and many of the camps have families of genets who will come up to your cottage or tent in search of food.
The Kruger Park is a firm favourite among locals and tourists alike.
Spotting game is not an exact science, nor is it guaranteed. If you want to get the most of your time in the Kruger then do your homework first.
Do not forget to pack:
Camera gear
Binoculars
Water
Good luck with your game viewing!