Reading Time:
4
minutes
Botswana is one the the very best photographic destinations in Africa to visit if you are looking to capture incredible wildlife images on a photography Safari.
I have traveled here four times, once on a self drive trip, once on a guided photography workshop and twice on a fly in luxury lodge Botswana Safari. 
Where can I go on Safari in Botswana?
The top four photograhic destinations in Botswana are:
CHOBE RIVER REGION
OKAVANGO DELTA
SAVUTI
MOREMI REGION
On a Botswana safari, you have the options of land, water and air game viewing. Massive elephant herds, famous (infamous) prides of lions, prolific bird life – Botswana has it all. The Okavango Delta is unique and you can stay at lodges deep within its network of beautiful waterways. You can choose to do a self drive of Botswana or a fly in Safari based at one or more of the five star lodges to be found there.
Proclaimed a wildlife reserve in 1968, and covering 11,700km2, Chobe National Park is situated in the far north-east of Botswana, bordered to the north by the Chobe River.
Chobe is game-viewing country, particularly in winter (March – July).
November – December sees the migration of herbivores between the Chobe River and Savuti Marsh (and back between February and April). Game-viewing and bird-watching cruises on the Chobe River.
The Chobe's perennial waters rise in the northern Angolan highlands. Chobe has four physically and vegetationally distinctive areas; the barely discernible dry Savuti Channel, Linyati, Serondella and Nogatsaa.
Each area known for concentrations of specific game. Savuti famous for lion and hyaena, Linyati for hippo and crocodile, and Nogatsaa and Serondella for elephant. Savuti's carnivores follow large herds of zebra, wildebeest, buffalo and impala that move through the area.
Many types of animals seen including the fairly rare puku and Chobe bushbuck. 460 bird species, including raptors, vultures and inland waterbirds.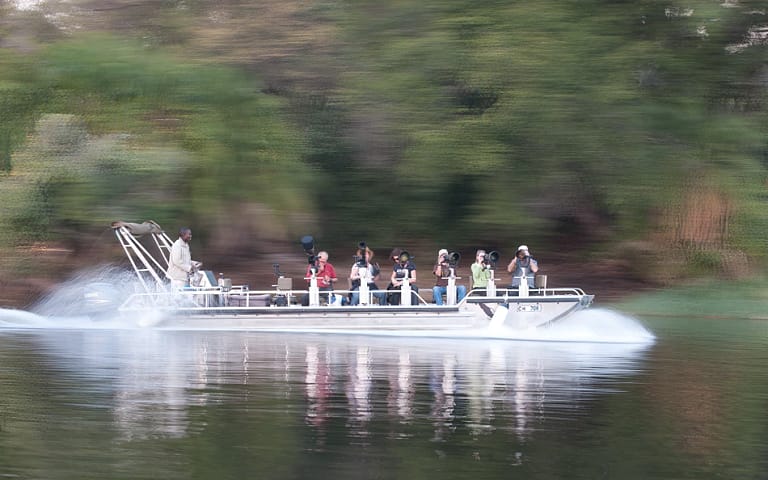 Recommended lodge in the area Chobe Game Lodge
The delta covers between 6,000 and 15,000 square kilometres of the Kalahari Desert in northern Botswana and owes its existence to the Okavango River which flows from the Angolan highlands across Namibian Caprivi Strip and into the harsh Kalahari Desert.
The Okavango Delta is an important wildlife area protected by both the Moremi Game Reserve on its eastern edge and the numerous wildlife concessions within Ngamiland. However, the Delta is known for its superb wildlife with a large population of mammals and excellent birding, particularly in the breeding season.
The Delta is home to a huge number of elephant, buffalo, lion, hippo, Black rhino and White rhino, giraffe, zebra, Red lechwe, shy antelope, as well as predators such as cheetah, leopard, African wild dogs and bird species.
Recommended lodge in the area: Camp Xakanaxa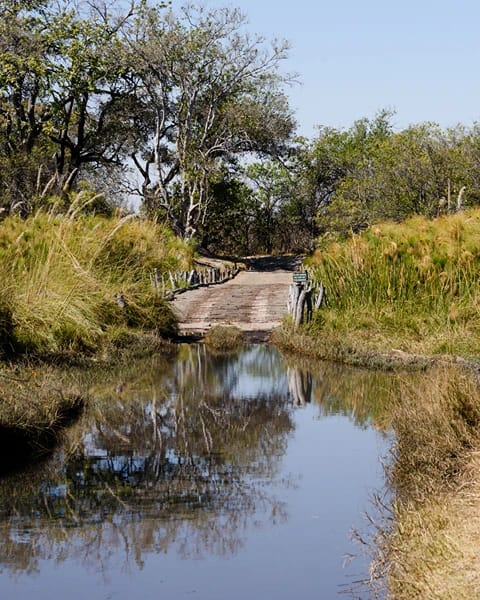 The Savuti area is one of Africa's best known big game areas. Savuti is famous for its predators, especially its resident lion and spotted hyena populations. The Linyanti and upper Savuti areas are among the most beautiful in Botswana.
The game-viewing can be exceptional, and the wide variety of activities make this an area not be missed. Linyanti hosts large herds of buffalo, zebra and elephant. Because this area is a private game reserve, the vehicle concentrations are very low and the wilderness experience is one of the best in Africa.
The Savuti area offers great game viewing at certain times of the year. The annual Zebra migration is closely followed by many Lion prides. Good sightings of Cheetah and Leopard are possible and the endangered Wild Dog also occurs here. Savuti is famous for its large concentrations of Elephants that congregate around the waterholes, making game-viewing exceptional.
Bird life is also amazing, with Secretary Birds and Kori Bustards often seen around the Savuti Marsh. Summer migrants and water birds include Abdim's Storks, Carmine Bee-eaters, Fish Eagles. Red-billed Queleas, which gather in their thousands, are a spectacular sight as they wheel and turn in unison.
Recommended Lodge in the area: Savute Safari Lodge
Moremi Game Reserve is a wilderness paradise, with great game viewing throughout the year.
On the north-eastern tip of Moremi, the Khwai River is an area where tall evergreen trees fringe a wide floodplain. In the heart of Moremi, at the tip of the Mopane Tongue, lies Xakanaxa Lagoon. Mopane forests and a patchwork of deep waterways and shallow flooded areas create a beautiful area packed with game.
Leopard and Cheetah are regularly seen and the density of antelope is amazing. The area's birdlife is exceptional.
Recommended Lodge in the area: Camp Moremi
What wildlife can I photograph in Botswana?
One of the most prolific wildlife destinations, Botswana has most of the animals and birds that you would want to photograph:
Lion
Leopard
Elephant
Rhino
Buffalo
Hippo
Crocodile
Wild Dog
Cheetah
Cape Fox
Caracal
Bat – Eared Fox
Pangolin
Eland
Oryx
Kudu
Birds of Prey
Migratory Birds